Americafruit is the news and information service for fresh produce buyers in North America.
Eurofruit is Europe's leading source of fresh produce news and analysis
Asiafruit is the leading international magazine for fresh fruit and vegetable marketing and distribution in Asia.
Fresh Produce Journal is Britain's favourite fresh produce industry magazine since 1895.
Fruitnet Live organises the world's leading fresh produce conference and networking events.
Produce Plus is the leading magazine for fresh produce marketing in Australia and New Zealand.
24 May 2022, The Hague
The leading event for the fresh tomato business returns on 24 May 2022 for a full day of learning and networking. Let's meet in person again!
28 April 2022, Digital
Learn about fresh opportunities for imported fruits, and how online channels provide new and exciting consumer-direct channels to build your products and brands in India.
5-7 April 2022, Berlin
FRUIT LOGISTICA will be back: Under the motto "Meet onsite again" we are already hard at work to prepare ourselves for a vibrant on-site FRUIT LOGISTICA 2022 in Berlin.
17 March 2022, Digital
Global Grape Congress takes place on 17 March, bringing together key players in the fresh table grape category to connect and share their experience and expertise.
8 June 2022, Kent
Some of the leading industry groups in British fresh fruits and vegetables are joining us at the Fresh Produce Journal this summer. It's a unique collaboration to celebrate all that's best in UK fresh produce as we emerge together from the pandemic.
7 July 2022, Digital
The meeting point for international avocado growers and marketers. One event, taking place on 7 July across three different time zones.
12-13 September 2022, Düsseldorf – Digital
It is a hybrid event with lectures on all important current topics of the entire supply chain in the CCD Düsseldorf.
1-4 November 2022, Bangkok
ASIAFRUIT CONGRESS has a new location in Bangkok, with a special reunion get-together on 1 November. Asia's longest-running international conference event for fresh produce decision-makers.
2-4 November 2022, Bangkok
ASIA FRUIT LOGISTICA is the only annual international trade exhibition for fresh fruit and vegetable marketing in Asia.
@maurafruitnet

Monday 21st March 2022, 10:49 London
More than 150,000 farmers and agricultural workers from across Spain staged a demonstration in Madrid on Sunday calling for urgent government action in the face of spiralling energy costs and the worsening geopolitical situation.
Murcian producer-exporter association Proexport said the historic event was a call to defend the viability of Spain's rural economy.
Under the slogan 'The rural world awakens', protesters demanded solutions to the worsening crisis as the impact of the war in Ukraine, a nationwide truckers' strike, ongoing drought and the general rise in production costs begin to bite.
Proexport's president, Mariano Zapata, said the sector faced an "unsustainable situation, under the constant threat of cuts in the water from the Tajo-Segura transfer, and of having to compete with products produced outside of Europe, in conditions that put the solvency of companies at risk and that are not comparable with the strict food safety standards in Spain".
The sector is calling for emergency measures in the face of increased production costs, as well as the proper application of the Food Chain Law to guarantee that prices cover production costs; and a fairer CAP and strategic plan to address the loss of income in agriculture and livestock.
Meanwhile, Canary Island banana producers announced on Friday that they are being forced to scale back shipments to the Spanish mainland this week due to port blockages and container shortages caused by the truckers strike.
Europa Press reports that more than 2,500 tonnes of bananas from the islands have been stuck at Spanish ports since last Wednesday due to lorries being unable to cross picket lines.
The islands typically ship more than 1,000 tonnes of bananas a day to the mainland.
As the strike enters its eighth day, losses in the fruit and vegetable sector are mounting.
Miguel Padilla, general secretary of agricultural union COAG has called for an urgent solution to respond to the "extreme gravity" of the situation.
Enjoyed this free article from Eurofruit Magazine and its team of editors? Don't miss out on even more in-depth analysis, plus all the latest news from the fresh produce business. Subscribe now to Eurofruit Magazine.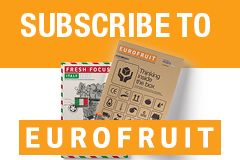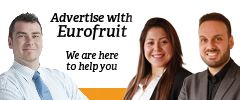 Read: LatestMost read
South African officials mark industry milestone at Port of Durban with one of first shipments of lemons to China under new protocol
© Market Intelligence Ltd – Fruitnet.com 2022
132 Wandsworth Road, London, SW8 2LB, United Kingdom, Registration No. 1142 312
Fruitnet.com would like to place cookies on your computer to help us make this website better. To find out more about the cookies, see our privacy policy.