Americafruit is the news and information service for fresh produce buyers in North America.
Eurofruit is Europe's leading source of fresh produce news and analysis
Asiafruit is the leading international magazine for fresh fruit and vegetable marketing and distribution in Asia.
Fresh Produce Journal is Britain's favourite fresh produce industry magazine since 1895.
Fruitnet Live organises the world's leading fresh produce conference and networking events.
Produce Plus is the leading magazine for fresh produce marketing in Australia and New Zealand.
24 May 2022, The Hague
The leading event for the fresh tomato business returns on 24 May 2022 for a full day of learning and networking. Let's meet in person again!
28 April 2022, Digital
Learn about fresh opportunities for imported fruits, and how online channels provide new and exciting consumer-direct channels to build your products and brands in India.
5-7 April 2022, Berlin
FRUIT LOGISTICA will be back: Under the motto "Meet onsite again" we are already hard at work to prepare ourselves for a vibrant on-site FRUIT LOGISTICA 2022 in Berlin.
17 March 2022, Digital
Global Grape Congress takes place on 17 March, bringing together key players in the fresh table grape category to connect and share their experience and expertise.
8 June 2022, Kent
Some of the leading industry groups in British fresh fruits and vegetables are joining us at the Fresh Produce Journal this summer. It's a unique collaboration to celebrate all that's best in UK fresh produce as we emerge together from the pandemic.
7 July 2022, Digital
The meeting point for international avocado growers and marketers. One event, taking place on 7 July across three different time zones.
12-13 September 2022, Düsseldorf – Digital
It is a hybrid event with lectures on all important current topics of the entire supply chain in the CCD Düsseldorf.
1-4 November 2022, Bangkok
ASIAFRUIT CONGRESS has a new location in Bangkok, with a special reunion get-together on 1 November. Asia's longest-running international conference event for fresh produce decision-makers.
2-4 November 2022, Bangkok
ASIA FRUIT LOGISTICA is the only annual international trade exhibition for fresh fruit and vegetable marketing in Asia.
Monday 29th November 2021, 13:59 London
Jan le Roux has been named South Africa's Farmer of the Year by the country's agricultural writers.
He is part of the Le Roux Group, a well-known table grape and stonefruit growers based in the Cape's Berg River region.
Jan le Roux is a business leader in South Africa, who now focuses his attention on his fruit farming operations, having previously been COO of leading retail group Pepkor.
The Le Roux Group developed from the family farm Mooikelder near Paarl, in the Western Cape, where his father Joel le Roux was a pinoeer in table grapes.
Today, the Le Roux Group owns the table grape farms, Broodkraal near Piketberg and Mooikelder, as well as Sandrivier near Paarl, where stonefruit is grown.
Le Roux said that his group was entirely focused on growing products that meet consumer demand, and its scientific approach to fruit farming is aimed at delivering the best quality of fruit.
"We are also offering the best of the new cultivars and we are a licensee of Sun World," he said. "We now have extensive plantings of tomorrow's varieties such as Autumn Crisp, as well as the IFG varieties Sweet Celebration, Sweet Globe and Sweet Joy in our product profile."
At Broodkraal, the Le Group Group has now established 552ha under netting. "This is entirely focused on further improving the quality of the grapes we offer," Le Roux added. "Our marketing organisation, Le Roux Fruit Exporters, now packs more than 3.2m cartons of fruit, we have strong links with other leading exporters, we offer 6,200 job opportunities and our Workers Trust already holds 32 per cent of the shares in Broodkraal Company."

Enjoyed this free article from Eurofruit Magazine and its team of editors? Don't miss out on even more in-depth analysis, plus all the latest news from the fresh produce business. Subscribe now to Eurofruit Magazine.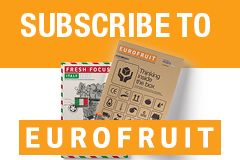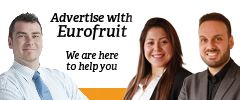 Read: LatestMost read
South African officials mark industry milestone at Port of Durban with one of first shipments of lemons to China under new protocol
© Market Intelligence Ltd – Fruitnet.com 2022
132 Wandsworth Road, London, SW8 2LB, United Kingdom, Registration No. 1142 312
Fruitnet.com would like to place cookies on your computer to help us make this website better. To find out more about the cookies, see our privacy policy.